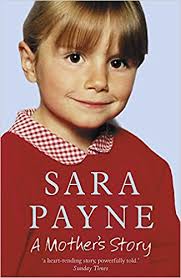 'Thank God we have found her!' These were the heartfelt words of Sara Payne as she announced that the body of her daughter, of the same name, had been found at last.
She describes the numbness as she endured 17 days of not knowing what had happened to her innocent little girl, desperate to hear news of her missing daughter, and then that terrible moment when her worst fears became reality. She explains how her family tried to cope with their grief and the stress placed upon them by the media, the Court case against paedophile Roy Whiting, plus their campaign for Sara's Law to help protect other families from such an ordeal.
Whilst this tragedy is set in England, there are similarities with the Daniel Morcombe case here in Australia because the families showed immense courage by turning such a devastating experience into a positive way forward.
Pathfinder Investigations understand that horrible limbo of "ambiguous loss", the not knowing whether your loved one is dead or alive. We are also fortunate to have one of the murder squad detectives from the Sara Payne case joining our team, so he will be instrumental in conducting Cold Case Missing Person reviews to ensure that every line of inquiry has been followed by the Police.